Welcome to LaurenJo.com
On December 26, 2002, my mother, Fran Robertson passed away.
I will miss her dearly.
You are welcome to honor Fran and her late son, Chris Robertson, by making a donation to the San Francisco Bicycle Coalition.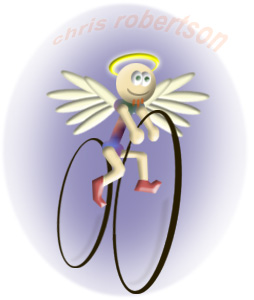 My Brother, Chris - A tribute to Chris Robertson that includes updates on the case, and information about cyclists' rights.
Graphic by Chris' friend Matty at GraphicUpstart.com